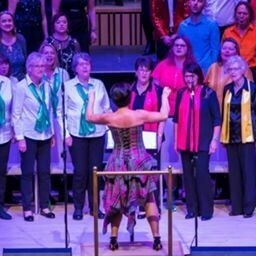 Laura Pike does the London Marathon!!!!
As you all know I have loved raising money for this fabulous charity through 'Sing Sing Sing'. I understand that many of you see that event as their own personal challenge however, for me it is my true passion -singing together... However, what I am doing in April is a real challenge for me. I don't run easily and I know this will be extremely hard work BUT, this Charity is truly worth every step, every mile, every pound. It is so so worth it and something to achieve before my 50th Birthday in October this year. So, over to you..I need your help to raise £2020.00 this year for Voluntary Services Aberdeen to make their 150th Year the best EVER!! Thank you : )
Fundraising updates
1 posts
Fundraising started!
Laura has launched a fundraising campaign, show your support with a donation!